Turkish Website Translation & Localization
Our excellent Turkish website translation and localization services connect markets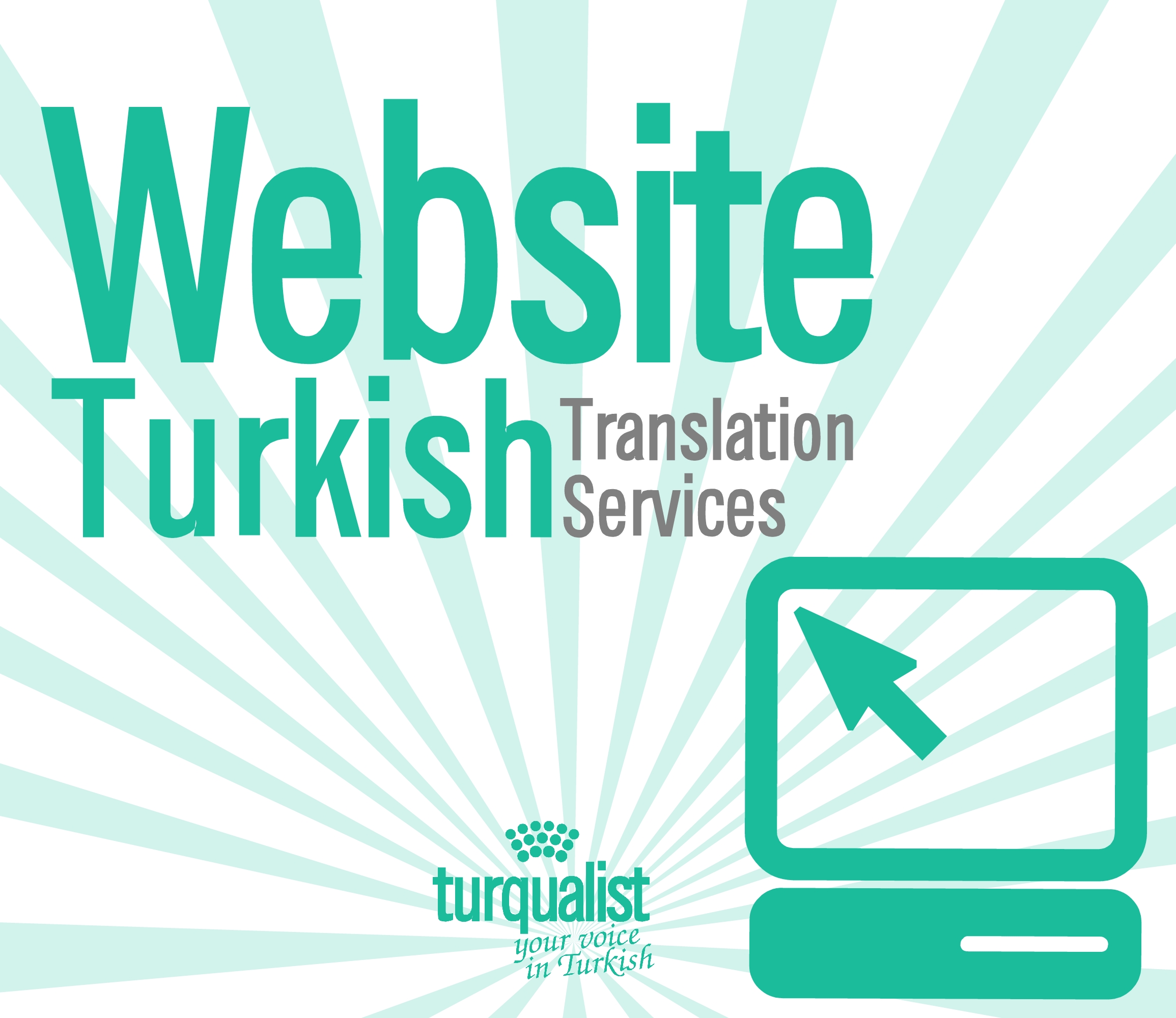 Your business has worked like a beaver for years getting your product ready for market. Following long time of elbow grease, you are right to be rigorous about finding an effective Turkish translation company who can to a pretty good job to get your product to the the Turkish speaking markets. For that reason, you must find must team up with a a Turkish language services provider who in truth has a good understanding in how Turkish language goes with your business activities. We offer professional website Turkish translation and localization services for English into Turkish plus Turkish to English language pairs. Turqualist can additionally translate from all European languages, including German, French, Italian, Spanish, Polish, and many more, into Turkish. Actually, Turqualist is the sole translation office in the translation marketplace which can precisely translate from any language to Turkish and vice versa.
Translation into Turkish is the most tremendous plus available to you if your company hopes to perform in Turkish speaking markets. As Turqualist, we have provided Turkish translation services for the all industry sectors for over 10 years, developing strong collaborations with leading global brands. We are accepted as effective Turkish website translation and localization specialists and we pride ourselves on working with big-league clients all over the world for diverse correct, graceful and elegant Turkish translation and localization projects.
Call us today at
+00-90-212-385-0092

or Email us at

info@turqualist.com

Broad experience in website translation and localization services to or from Turkish has equipped Turqualist with in-depth expertise in this business field.

Get a quote
Our world is changing into very global. Business opportunities in Turkish speaking markets are absolutely increased, even so the impediments for taking your communications in Turkish are with acceleration more complicated as a result of diversified attributes in Turkish speaking markets around the world. For this reason, you have to team up with a Turkish translation provider who certainly has a good understanding in how Turkish language fits into your business activities.
Big-league brands speak the language of their customers
First-class Turkish website translation and localization services to put support behind your business accomplish your goals
Do you need your business to show up in Turkish speaking marketplaces? Making an impression in Turkish speaking marketplaces will furnish the returns you seek. At Turqualist, our Turkish website translation and localization proficiency can thrust your worldwide presence into interesting and new fields. Assuming your enterprise has formerly a presence in the Turkish market places, you may no doubt be coping with projects in Turkish language. Accordingly, it is vital for the preservation of your company profits that your favorite Turkish translation partner can raise necessary awareness in your industry. Supposing your business is looking to expand in the Turkish market places, there will doubtless be obstacles that Turqualist's fairly high-level website translation service to Turkish can assist you to leap.
We are a reliable brand and we have a posture, we stand for something. And this is Turkish website translation and localization service. Turqualist gives a boost to the major-league website companies reach out to new markets in Turkey and thousands of new customers by getting their product websites translated and localized into or from Turkish. Our certain elegant Turkish language professionals are accepted for website translation and localization projects properly for your characteristic requests. They solely translate into their mother language to assure your translated Turkish website feels like original and communicates your ideas as you had written down yourself.
As Turqualist, we fairly feel happy for that, as you think of a piece of Turqualist's highly commendable website translation and localization services, a tremendous part of service seems extremely easy. It's explicit, as it is fitted to the clients. And while it may extremely seem plain, reaching this position calls for toil, preservance, will, intellect and, obviously, that thing value grants: professionalism.
Admirably Precise and Clear Website Translation and Localization Services in Turkish
Your preferred, specially ingenious Turkish website translation and localization services agency
Turqualist's accurate and complete website translations to or from Turkish are handled by a powerful team of fluent, and highly-trained Turkish linguists. Turqualist is a competent, careful and noble Turkish website translation and localization service solutions provider all around the world and with strong level of activity across the UK, the USA and Asia. With vast experience in website translation services to and from Turkish, it's no wonder that we've been the preference for global customers appearing in a huge spread of industry sectors. Our Turkish linguists are enrolled for their complete expertise and are native speaker of the target language every time delivering high-quality Turkish website translation works.
Renown in the worldwide translation industry is the strongest pitch winner to us. Our engineering translation works into and from Turkish have pretty been the select letter of introduction we can present. To supply exemplary engineering translation from and to Turkish to our global customers, we only make use of skilled Turkish translators with comprehensive topic competence and a thorough comprehension of specific website terminology. With Turqualist, your Turkish website translation task will be completed by a competent Turkish language translator who is proficient in both the source and destination languages of your content and with that said, is familiar with the related business domain. Our expertise in Turkish website translation & localization service is the choicest, then contact Turqualist right away to see in which way we can start to back up you avoid Turkish language threats between your business and your audience.
correct, graceful and elegant
The major-league companies believe Turqualist to give a boost to them in overcoming the clutches of entering into Turkish speaking market places.
successful and satisfactory
We help customers of no matter how big or small extend to the Turkish audiences through our thoroughly trustworthy Turkish website translation and localization services.
meticulously exact
We offer a broad array of quick and accurate Turkish website translation and localization service to back our clients keep in touch the Turkish marketplace.
Who trust our Turkish website translation and localization services?
Discover why we are the favourite Turkish language services provider of big name companies for meticulous, expert website translations into Turkish, assisted by the most strictly vetted and elegant Turkish translators.
Website Translation and Localization Services to and from Turkish
If your company is looking to take a high-quality Turkish website translation and localization solution, Turqualist can help you
We are a precise supplier of website translation and localization service into Turkish. Renown in the global translation world is the most effective force to beat the competition to us. Turqualist's Turkish website translation and localization works have always been the incomparable seal we can give. Our prominent bunch of effective Turkish website translators has comprehensive experience in diverse disciplines. We have the power to complete fast, beautiful and noteworthy website translations from and into Turkish and sharp turnaround for your urgent job orders and the capacity to meet nearly any target date, no matter how stringent.
To render speedy and correct website translation services to Turkish to our clients' projects, we solely employ qualified Turkish translators with elaborate content competence and a perfect insight. For further information in reference to our high-quality professional website Turkish translations and localization services, connect with us by sending an email to us or complete our price quote form and we'll get back to you within minutes!