Turkish Literary Translation
Our powerful Turkish linguists team will translate your works to Turkish proper for your requirements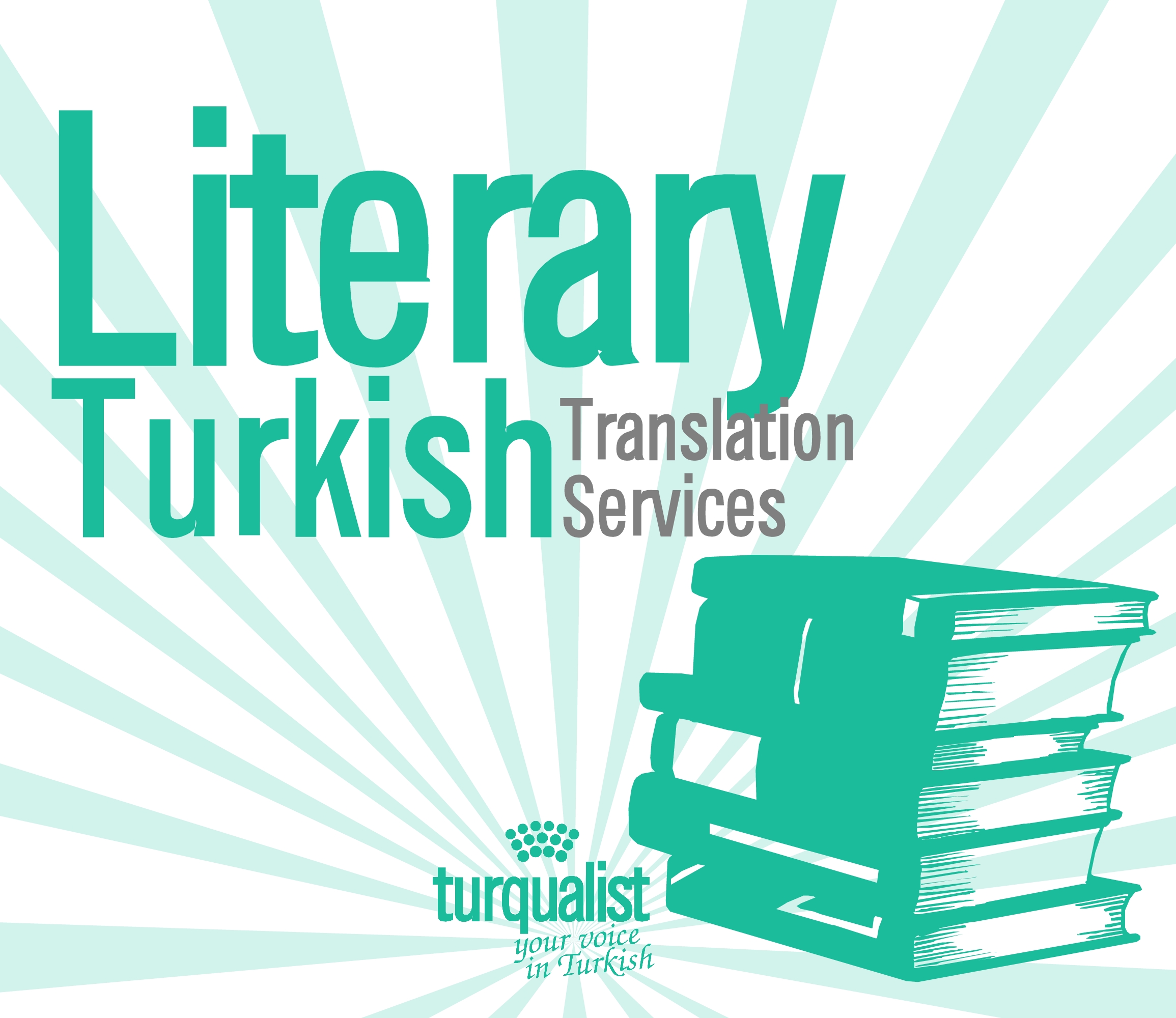 You have spent years getting your book ready for publishing. After years and years of efforts, you have right on your side in being picky about looking for a desirable Turkish translation supplier to do a great job to introduce your book to your Turkish readers. And so, you must find should join forces with a a Turkish translation solutions partner who genuinely understands how Turkish matches your work. Status in the global Turkish translation industry is the strongest conqueror in competition to Turqualist. Turqualist's Turkish translation works have pretty been the greatest badge we could present.
We provide totally accurate Turkish literary translation services to back up our customers connect with new opportunities in Turkey. Turqualist is a respected provider of skilful and spirited translation services into Turkish. With unequivocal past performance in translation services into Turkish, it's no wonder that we have been the front runner for multinational companies showing up in a full range of business areas. Our accurate translation services to Turkish are completed by a leading group of skilled, and capable Turkish linguists.
Call us today at
+00-90-212-385-0092

or Email us at

info@turqualist.com

Vast experience in literary translation services from and to Turkish has provided us with comprehensive expertise in this field

Get a quote
As Turqualist, we are a splendid brand and we have a frame of mind, we stand for something. And this is Turkish translation service. The world is turning into with acceleration more universal. Opportunities in Turkish speaking markets are truly increased, also the impediments for taking your message in Turkish are notably complicated because of various attributes in Turkish speaking markets across the world. And then, you require a Turkish translation company who certainly understands how Turkish fits into your work.
Thoroughly Trustworthy and Excellent Literary Translations
If you are searching for a reliable Turkish literary translation solution, we are here to assist you
With Turqualist, your literary translation task will be completed by a renowned Turkish language translator who is experienced in both the original and destination languages of your content and also is specialized in the related domain. We offer professional Turkish translation for from English to Turkish and from Turkish into English language pairs. We can additionally translate from more than fifty other languages, including German, French, Italian, Spanish, Polish, and many more, to Turkish. In fact, Turqualist is the sole translation company in the global translation world which can perfectly translate from Turkish to any language in the world and vice versa.
Do you want your work to display in the Turkish marketplaces? Making an impression in the Turkish markets will yield the benefits you desire. Our Turkish literary translation skill can drive your international appearance into thrilling and unexplored regions. In case you are looking to enter in Turkish speaking markets, there will most likely be hard times that Turqualist's extravagantly precise translation service from and into Turkish can assist you to hurdle. To render beautiful and fluent literary translation service for our global clients, we merely make use of knowledgeable Turkish translators with elaborate subject field competence and a profound insight.
Our ambitious Turkish language professionals are drafted for Turkish translation jobs eligibly for your specific requests. They solely translate into their mother tongue languages to make certain your translated Turkish materials feel like original and relay your information as if you had penned them yourself. See why we are the preferred Turkish translation solution partner of well-established businesses for meticulous, skillful literary translation services into Turkish, completed by the most rigorously chosen and practiced Turkish professionals.
Skilful and Spirited Literary Translations by Valuable Turkish Translators
Your valued, admirably precise and clear Turkish translation services company
As Turqualist, we have worked with hundreds of clients for many years, building excellent relationships with them. We are recognized as harmonious and elegant Turkish language translation professionals for literary translations and we take pride in working with many companies and individuals all around the world on many conscientiously correct Turkish translation tasks.
We fairly are proud of that, as you recall a slice of Turqualist's best and most elegant Turkish language service, a great piece of output sounds like extremely simple. It's explicit, now it is cut out for our customers. Even though it may entirely appear to be smooth, approaching this place requires sweat, care, fortitude, wisdom and, unquestionably, that thing distinction supplies: expertise.
Specially Ingenious
Our practice and specialism in Turkish language translation service is the most outstanding, then contact Turqualist now to find out in which way we can back up you hurdle Turkish language obstacles between your business and your target customers.
Successful and Satisfactory
At Turqualist, we extend the hand to many brands and individuals communicate with Turkish speaking markets and tens of hundreds of profitable customers by translating their works from or into Turkish.
Beautiful and Fluent
Turqualist's highly placed pool of ambitious Turkish language professionals has broad skill in literary translations. We are a Turkish translation and interpreting services supplying company with an established renown across the world.
Who trust our Turkish literary translation services?
For further details in regard to our literary translation services, connect with us by sending an email to info@turqualist.com or complete the quote form and we'll reply to you within half an hour.
Literary Translation Services to and from Turkish
Turqualist will be your voice in Turkish
We are an intelligent, keen and respectable Turkish language service solution supplier throughout the world and with robust footprint over Europe, Asia and the USA. Our Turkish translation team members are chosen for their intimate understanding of the particular domain and are native speaker of Turkish fairly promising satisfactory outcomes.
Our literary translation to or from Turkish is selected by leading global businesses and indvidiuals all around the world. We have the power to provide speedy, first-rate literary translations into Turkish and expelled supply for your urgent job orders and can keep pace with nearly any deadline, no matter how stringent.