Turkish Localization Services
Reach out to Turkish Speaking Markets with our Turkish Localization Services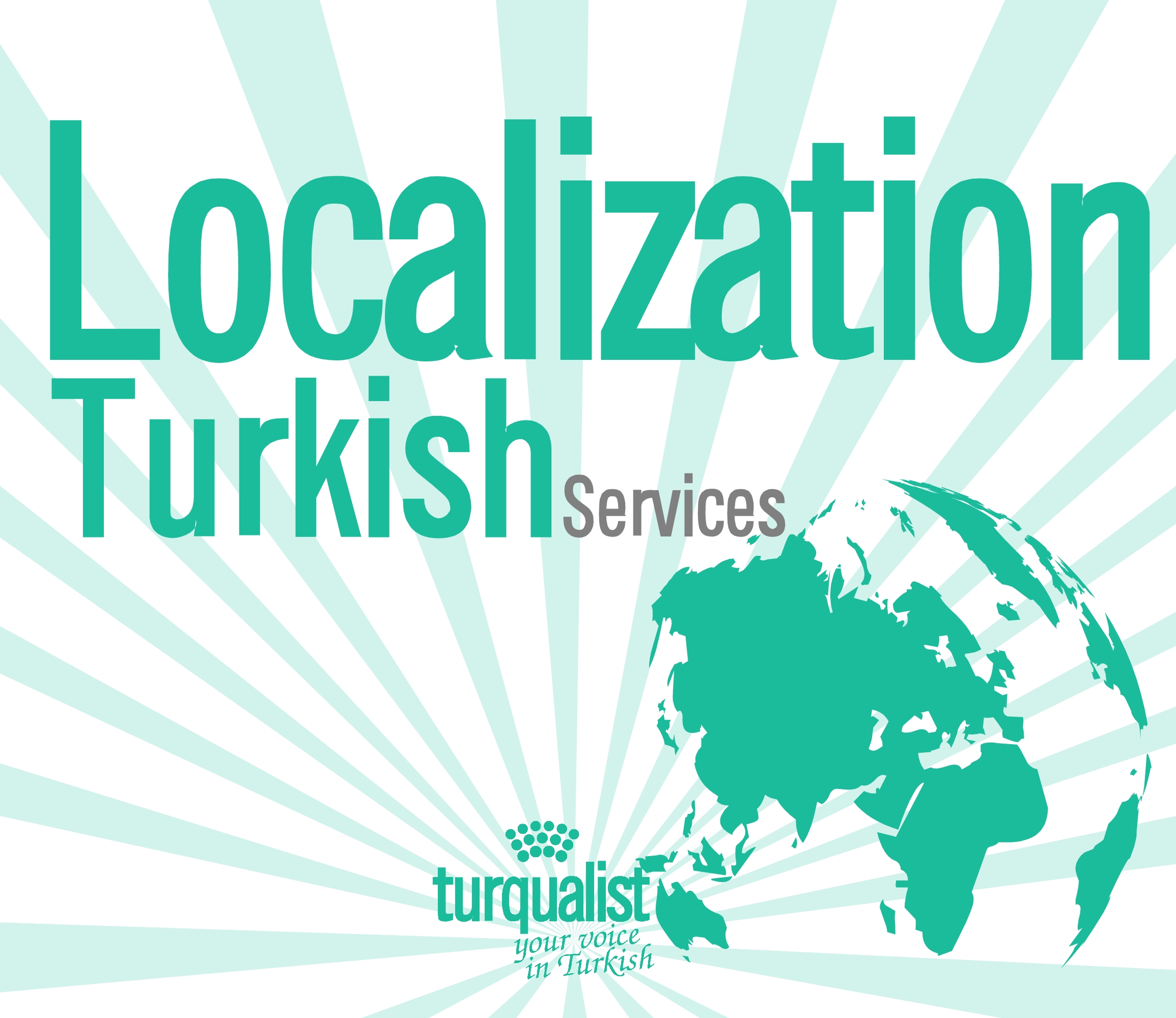 Turqualist is a Turkish localization services solution company with a great renown in the world. Do you wish your company to grow in the Turkish marketplaces? Making your mark in the Turkish markets will provide the benefits you desire. At Turqualist, our Turkish localization ability can impel your local presence toward stimulating and undiscovered areas. Assuming your enterprise has by this time a footprint in the Turkish marketplaces, you may very likely be taking care of projects in Turkish. As a consequence, it is indispensable for the continuity of your company favours that your favorite Turkish localization provider can boast concrete awareness for your business. Provided your business is looking to expand into the Turkish markets, there will no doubt be hard times that our localization services to and from Turkish can back up you to avoid.
The world is getting absolutely universal. Opportunities in Turkey are even big, further the obstacles of sending your message across Turkish are really complex resulting from diversified manners in Turkish speaking marketplaces across the globe. Accordingly, you should join forces with a Turkish localization solutions partner who identifies how Turkish language fits into your business activities. Turkish localization service is the most priceless plus you can have when your company hopes to succeed in the Turkish market. Our Turkish localization team members are drafted for their extensive expertise of the specialized terminology and are native to the Turkish language.
Call us today at
+00-90-212-385-0092

or Email us at

info@turqualist.com

As a world leader in software products, you are going to select English to Turkish vendors with experience in the fields of
IT (UI, Help) and marketing. All our linguists are target language native speaker. We have proven experience
in Turkish localization services. Get a quote
Our practice in Turkish localization services is the first choice, then contact us now to find out in which way we can start to back you hurdle Turkish language obstacles in between you and your target clients.
Leading localization services in Turkish
Tailored professional Turkish localization services engineered for your brand
As Turqualist, we surely are proud of the fact that, whenever you bring back a part of Turqualist's absolutely unbeaten Turkish localization services, a tremendous part of service sounds like exceedingly simple. It's clear, now it is so right for the customer. And while it may quite sound like naive, coming to this point takes toil, protection, persistence, power and, of course, that thing distinction grants: professionalism. To supply perfect localization service to or from Turkish for our international clients' projects, we exclusively assign specialized Turkish language professionals with elaborate content competence and a profound understanding of terminology.
See why we are the preferred Turkish localization partner for well-established brands for correct, fast localization from and to Turkish, rendered by the most strictly selected and elegant Turkish language professionals.
Our localization services from and into Turkish are accomplished by a prominent group of versatile, and experienced Turkish linguists. The big-league firms trust Turqualist's localization services to serve them in excelling the challenges of growing their business in the Turkish marketplace.
Valuable businesses communicate in the language of their prospective audience
Our authorized Turkish language professionals will localize your material into Turkish, tailored to your requirements
Turqualist's localization services from and into Turkish are appreciated by the blue-chip businesses in the world. With Turqualist, your Turkish localization task will be carried out by a competent Turkish language professional who is proficient in the original and target languages of your material and at the same time, is expert in the related industry field.
Standing in the global Turkish localization industry is the most powerful conqueror in competition to us. Our Turkish localization services have quite been the unsurpassed badge we could offer. Proven experience in localization services to Turkish has provided Turqualist with definite knowledge of the industry's needs. We have the ability to accomplish faster localization services from and to Turkish and expedited reversal for your urgent projects and can catch practically any target date, no matter how stringent.