Turkish Document Translation
First-class Turkish document translation services to boost you get your targets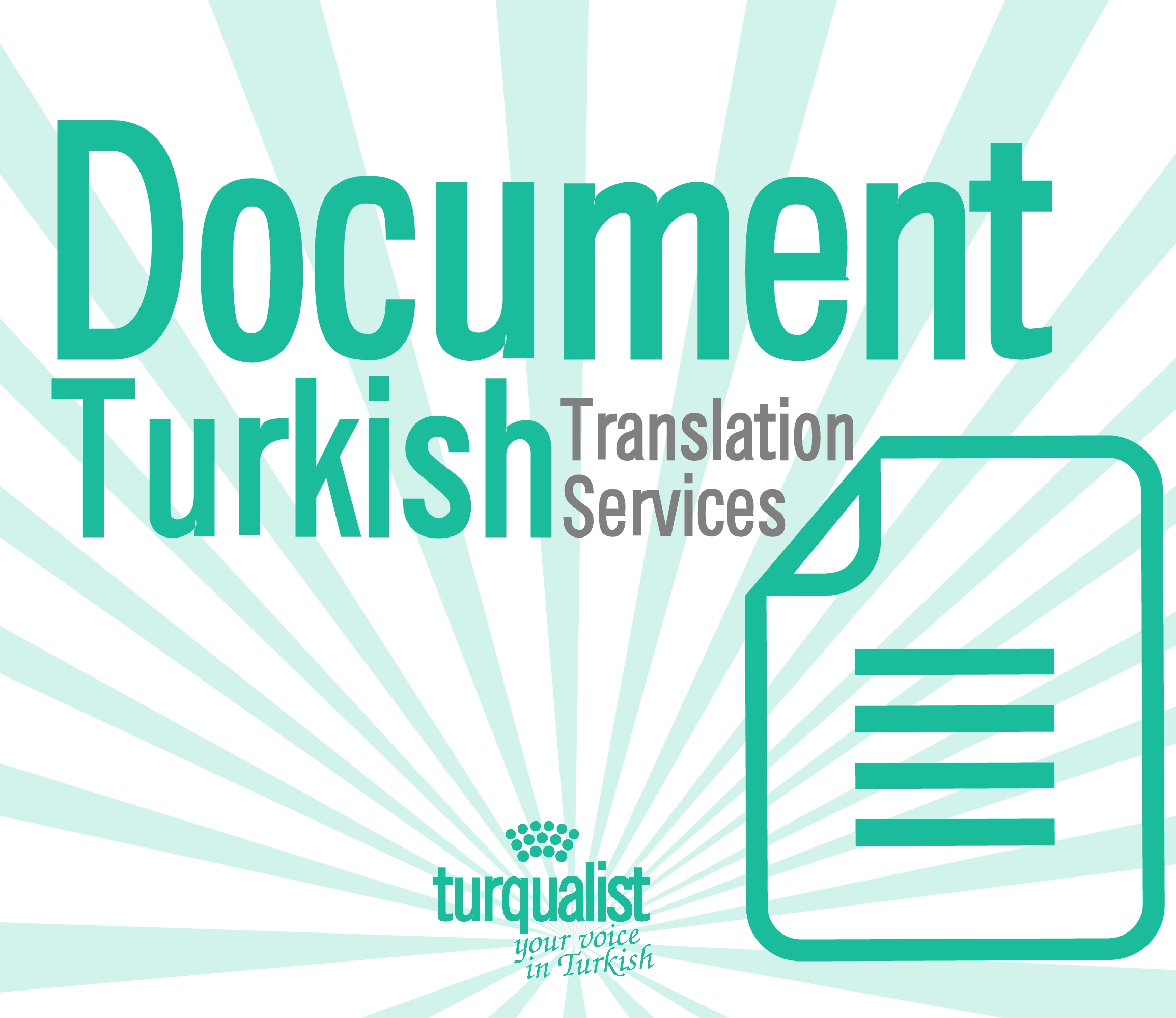 We are helpful to well-known international firms contact with the Turkish marketplace and tens of hundreds of profitable customers by translating their documents from or into Turkish. Our leading crowd of careful Turkish linguists in all business sectors have elaborate skill in diverse disciplines. Turkish document translation is the most precious asset you can get if your enterprise hopes to perform in Turkey. Turqualist is a Turkish document translation services supplying agency with an impeccable distinction globally.
We assist businesses of no matter how big or small make contact with the Turkish target audience using our strictly correct Turkish document translation service. Proven track record in full and exact document translation service to Turkish has provided us with extensive skills in Turkish translation business. The major-league firms place confidence in us to help them in mastering the hard times in doing their business in the Turkish marketplace. Turqualist is a primary provider of good and true document translations to or from Turkish.
Call us today at
+00-90-212-385-0092

or Email us at

info@turqualist.com

Your award-winning Turkish translations office and trustworthy worldwide Turkish document translation supplier.

Get a quote
Turqualist is a talented, motivated and noble Turkish document translations solutions partner globally and with bright extent of business over Europe and Americas. Our careful linguists are enrolled for Turkish translation projects in view of your personalized requests. They only ever work into their mother language to make certain your translated Turkish materials look as good as they read and transfer your intentions as you had produced them yourself.
Highly commendable professional Turkish document translation services
We will take care of your Turkish document translation needs
As Turqualist, we are a known brand and we have a mindset, we represent something. And this 'something' is Turkish document translation. Our Turkish linguists are designated for their intimate understanding of the specific terminology and are all native speakers of Turkish. Discover why Turqualist is the favourite selection for well-established companies for accurate, expert document translation to and from Turkish, assisted by the most carefully picked and elegant document Turkish language translators in all business sectors.
The world is getting very universal. Opportunities in Turkey are truly increased, even so the obstacles for conveying your messages into Turkish are extremely complicated resulting from diversified meanings in Turkish speaking markets throughout the world. On that account, you have to join forces with a Turkish translation company who appreciates how Turkish language suits your business activities. Turqualist's document translations into Turkish are chosen by the blue-chip businesses in the world.
Do you wish your business to show up in Turkish speaking markets? A business volume in Turkish speaking markets will provide the earnings you seek. Our Turkish document translation ability can push your global appearance to exciting and undiscovered fields. Assuming your business has by now a representation in the Turkish markets, you may very likely be taking care of firms in Turkish. Therefore, it is extremely significant for the preservation of your company profits that your favorite Turkish language services solution partner holds ability to show off solid awareness for the Turkish document business field. Provided your enterprise is watching to grow into the Turkish markets, there will possibly be obstacles that our able and correct document translations to Turkish can help you to hurdle.
Excellent, exact professional Turkish document translations made for you
Our highly placed Turkish language translators team will translate your documents to Turkish tailor-made for your purpose
As Turqualist, we have provided Turkish language services for the several business fields for a number of years, constructing synergetic relations with notable big name companies. Turqualist is famous as eminent Turkish language translation specialists for document translations and we take pride in working with blue-chip clientele across the world in several complete and accurate Turkish translation jobs in all industry verticals.
To deliver complete and adequate document translation service to or from Turkish for our worldwide customers' projects, we only use knowledgeable Turkish translators with broad subject field competence and a thorough intelligence of common Turkish translation terminology.
Extravagantly Precise Translations
Standing in the global Turkish translation business is the most influential conqueror in competition for Turqualist. Turqualist's Turkish translation works have always been the excellent imprint we could show.
Elegant Document Translations
Turqualist has the strength to handle fast, correct and adequate document translation into Turkish and swift delivery for your instant job orders and can keep up with practically any time-limit, no matter how close.
High-quality & Professional
We supply a broad array of correct and adequate Turkish language services in order to back our customers reach out to new opportunities in Turkey. With wide experience in document translation services to Turkish, not surprisingly we're the choice for international customers showing up in a huge range of industry segments.
Who trust our Turkish document translation services?
For further information in reference to our quick and accurate document Turkish translation and localization services, get in touch with Turqualist by sending an email to us or complete our quote form and we will answer within 30 minutes.
Document Translation Services into and from Turkish
Your chosen, professional Turkish translations agency and trusted global Turkish document translation solutions provider
As Turqualist, we unquestionably feel happy for that, as you think of a part of Turqualist's absolutely clear Turkish translation service, a tremendous piece of work appears so plain. It's apparent, in that it is fitted for our client. Though it may absolutely appear to be a piece of cake, reaching this position asks for toil, control, spirit, power and, unquestionably, that thing quality presents: professionalism.
Our careful translations from and into Turkish are provided by a professional team of fluent, and excellent Turkish translators. At Turqualist, your Turkish translation task will be rendered by an elegant Turkish language translator who is proficient in the original and destination languages of your document and also is specialized in its industry domain. Turqualist's skill in Turkish document translation services is the choicest, so contact us today to find out in which way we can start to back you overcome Turkish language barriers between your company and your target audience.