Turkish Proofreading Services
Award-winning Turkish proofreading services by native Turkish proofreaders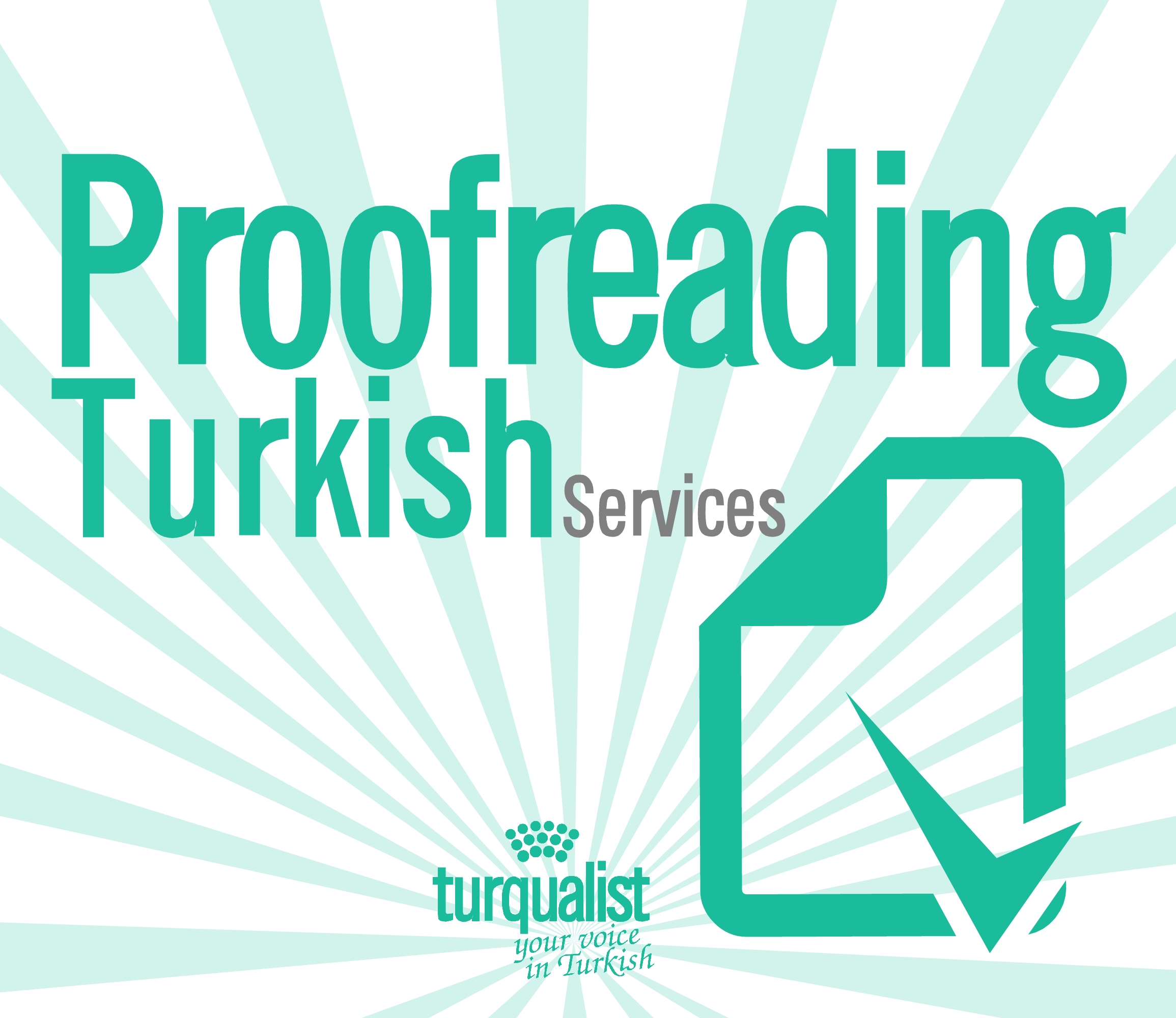 As Turqualist, we have provided Turkish proofreading services for over a decade, building interdependent collaborations with big-name businesses. We are well-known as Turkish proofreading specialists and we are very proud of working with various customers over the world on varied Turkish proofreading projects in many industry sectors. Our skilled Turkish proofreaders are selected for their diligent intelligence of the particular terminology and have native fluency in Turkish language.
Turqualist is a universal supplier of Turkish proofreading services. We extend the hand to companies of of all sizes and sectors extend to the Turkish target audience by our perfect Turkish proofreading services. To supply choice proofreading services in Turkish for our worldwide clients, we only employ specialized Turkish proofreaders with comprehensive subject matter expertise and an in depth comprehension of relevant terminology.
Call us today at
+00-90-212-385-0092

or Email us at

info@turqualist.com

If you need top rated professional Turkish proofreaders with expertise in all business sectors, we are here to work with you.
We provide linguistically perfect and accurate proofreading services. Get a quote
Discover why we are the picked Turkish proofreading provider for big name brands for careful, precise and swift proofreading services from and into Turkish, backed by the most stringently vetted and successful Turkish proofreaders.
Cost-efficient and specialized Turkish proofreading services
Your valued, trusty worldwide Turkish proofreading services supplier
We are a capable, determined and ambitious Turkish proofreading services solution company across the globe and with inspiring existence over Europe and Americas. Turqualist's proofreading services in Turkish are relied upon by some of the big-name businesses across the globe. Our neat team of Turkish proofreaders expert in all industry sectors have remarkable skill in diverse disciplines of the business world.
As Turqualist, we are a powerful brand and we have a mood, we produce something. And this is Turkish proofreading service.
Top-notch Turkish Proofreading Services
Our capable Turkish proofreaders team will proofread your documents in Turkish well suited to your purpose
Proven track record in proofreading services in Turkish has equiped us with adequate knowledge in this business. Our proofreading services in Turkish are finalized by a high-ranking group of expert, and exceptional Turkish professionals.
As Turqualist, we fairly are fond of the fact that, when you think back at a part of Turqualist's definitely unbeaten proofreading service, a tremendous piece of service sounds like very a piece of cake. It's obvious, now it is quite suitable to our client. And though it may entirely look simple, coming to that place asks for toil, preservance, fortitude, power and, naturally, that thing distinction provides: mastery.