Turkish Business Translation Services
We Translate Your Business Documents to & from Turkish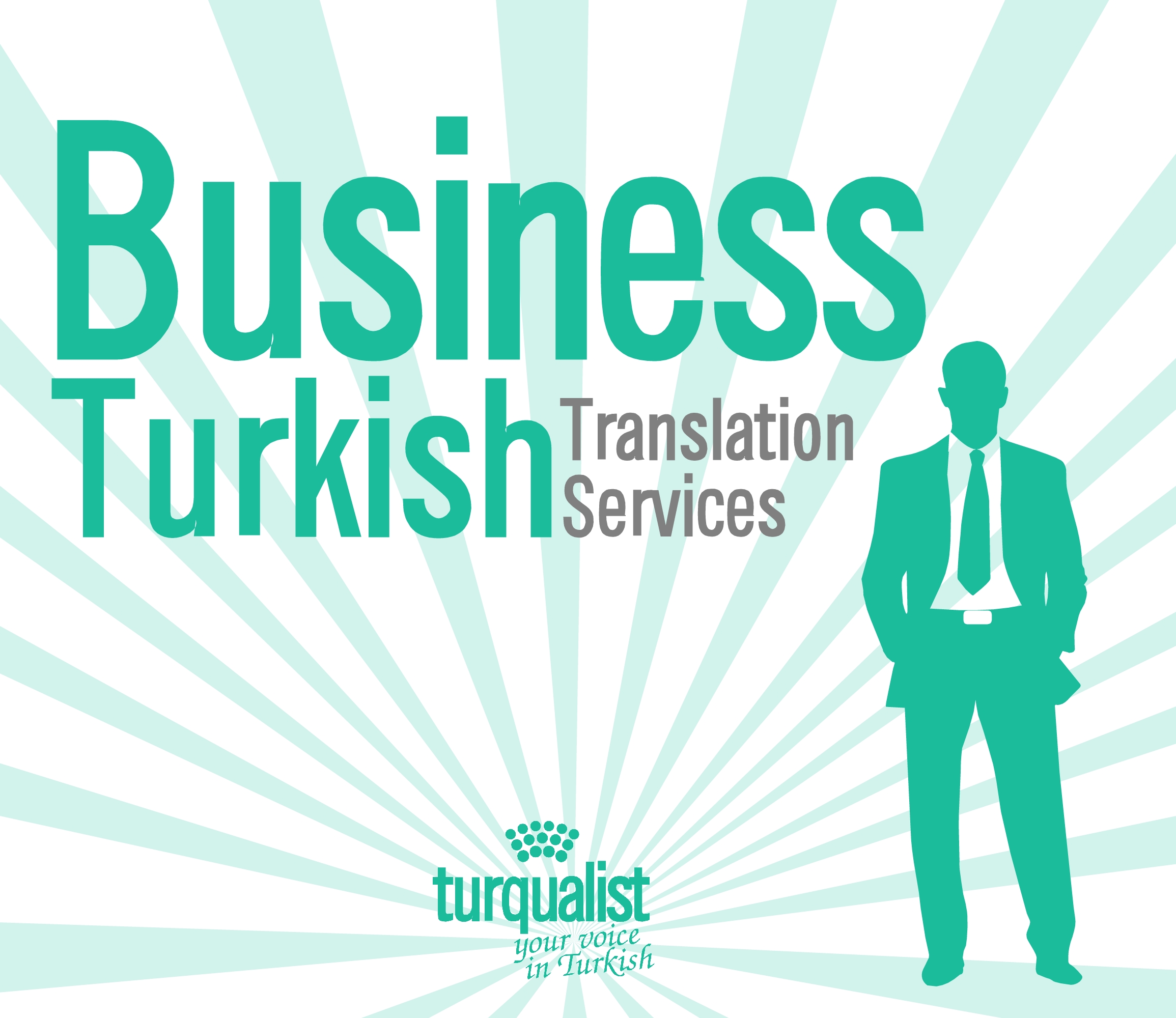 Do you want your business to grow in the Turkish marketplaces? Getting noticed in Turkish speaking marketplaces will provide the returns you seek. At Turqualist, our Turkish business translation ability can push your worldwide business toward stimulating and new fields. If your enterprise has already a footprint in Turkish speaking marketplaces, you may doubtless be managing campaigns in Turkish language. For this reason, it is extremely significant for the success of your business interests that your favorite Turkish translation company has ability to raise professional expertise for the Turkish business sector of industry. In case your enterprise is watching to enter in Turkish speaking marketplaces, there will most likely be challenges that our business translation services from and to Turkish can serve you to leap.
Turqualist is a matchless provider of business translations from and into Turkish. All our Turkish translation professionals are enrolled for Turkish translation jobs depending on your individual requests. They only translate into their native languages to make sure your translations look as good as it read and transmit your intentions as if you had typed them yourself. We supply a broad array of Turkish translation services in order to back up you reach out to new markets in Turkey.
Call us today at
+00-90-212-385-0092

or Email us at

info@turqualist.com

Do you have a requirement for translation of your business documents into Turkish from qualified native
Turkish translators with experience in business terminology?
We would be happy to help with your Turkish translation requirement. Get a quote
Translation to Turkish is the most major plus available to you when your business expects to perform in the Turkish market. We are an intelligent, energetic and ambitious Turkish business translation services supplier all around the world and with wonderful footprint over Europe, Asia and the USA.
Turkish Translation for Businesses
Our select Turkish translation services connect business people
We serve businesses of no matter how small or big make contact with the Turkish target people by means of our customized Turkish translation, localization and interpreting service. Turqualist has delivered Turkish translations for all business sectors for many years, building excellent collaborations with big-league brands. We are established as Turkish language translation professionals in the global business world and we are very proud of working with big-name brands throughout the world on numerous Turkish language services projects of several industry's facts.
Our world is changing into exceedingly local. Business opportunities in Turkish speaking markets are certainly higher, but the impediments of expressing your communications in Turkish are ever more tough resulting from diverse peculiarities in Turkish speaking marketplaces globally. Thus, you require a Turkish business translation partner who ascertains how Turkish language can accommodate in your projects.
Turqualist is a Turkish business translation solution company with a great reputation across the globe. The major-league companies believe us to lead them in surpassing the clutches of growing their business in the Turkish market.
Professional Turkish Business Translation
First-class Turkish translation agency to boost your business
Turqualist's business translations to Turkish are relied on by big-league brand names globally. With wide and proven experience in business translation services into Turkish, it's no surprise that we're the first choice for international brands representing a full range of industry sectors.
Our business translation services from and to Turkish are made by a leading group of fluent, and brilliant Turkish translators. Turqualist's stellar crowd of Turkish translators for each business field have widepsread experience in diverse fields of the business world. We have gained comprehensive experience and knowledge in translating business documents and articles like marketing and advertising materials, business letters, legal documents, policy manuals, e-mails, memorandum of agreements, business plans, business permits, marketing strategies, billing statements, sales reports, financial statements and many more.
Talented Turkish Translators
With Turqualist, your Turkish business translation task will be carried out by a talented Turkish linguist who is experienced in the source and target languages of your material and with that said, is expert in its industry domain.
Accurate business translations
See why we are the preferable Turkish translation provider for well-established brands for accurate, time-sensitive business translation from and into Turkish, assisted by purely vetted and capable business Turkish translators in the sector.
Expertise in Turkish translation
Turqualist's expertise in Turkish translation services is the most outstanding, then get in touch with us right away to learn how we can start to back up you break down Turkish language impediments between your brand and your clients.
Who trust our Turkish business translation services?
For more information related to our brilliant business Turkish language services, get in touch with Turqualist by sending an email to us or use the price quote form and we will return within minutes.
Business Translation Services to and from Turkish
If your company is looking for a trusted Turkish business translation solution, we are here to assist your business
Turqualist has the ability to handle business translation services to Turkish and quick supply for your urgent Turkish translation jobs and can catch practically any target date, no matter how stringent. Our Turkish linguists not only know the business world, they likewise have smart essential qualifications in taking care of companies and individuals.
To render accurate business translations into Turkish for our customers, we purely and simply employ knowledgeable Turkish language translators with elaborate content competence and a perfect comprehension of specific business terminology. Proven track record in business translation services to and from Turkish has equiped Turqualist with comprehensive expertise in all business fields.
Our skilled Turkish business translators are picked for their in-depth practice of the specialized terminology and are native to the target language. We serve the notable big name business brands contact with the Turkish market and thousands of profitable customers by conveying their promotional messages into Turkish.