Turkish Market Research Translation
Turqualist will be your company's expression in Turkish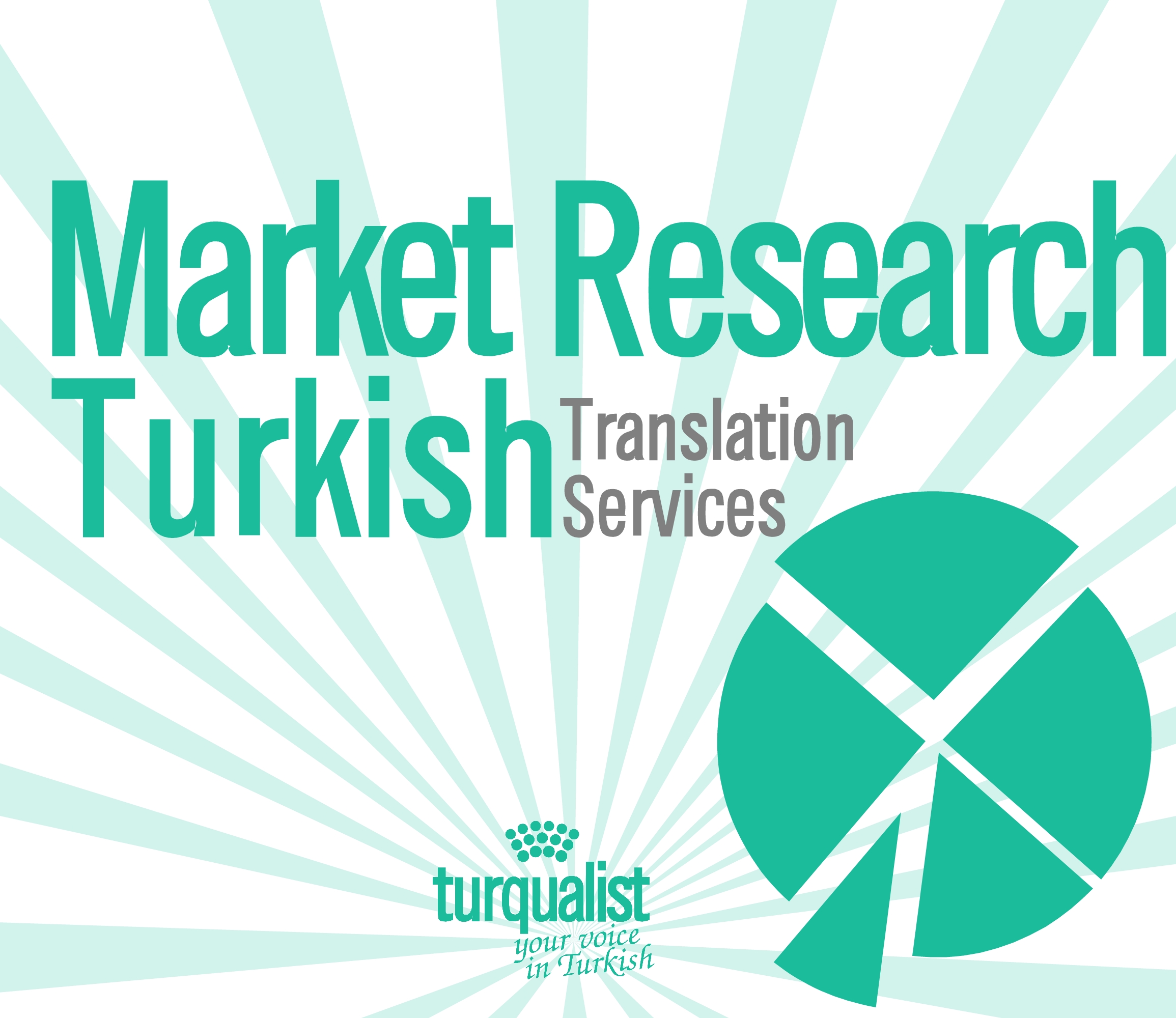 Translation to Turkish is a very definite plus you can get when your business expects to do business in Turkey. The big-league market research brands believe us to support them in excelling the problems of doing business in the Turkish market. We have gained absolute expertise in translating content like questionnaire responses, discussion guides, briefing notes, stimulus materials, product descriptions, concept boards, transcripts, group discussions, focus groups, research reports, and many more.
To deliver meticulous market research translations from and into Turkish to our diverse clients' projects, we purely and simply employ competent Turkish language translators with extensive topic competence and a perfect understanding of the market research terminology. Turqualist's translation service from and to Turkish are trusted by several valuable market research businesses around the world.
Call us today at
+00-90-212-385-0092

or Email us at

info@turqualist.com

Are you currently looking for Turkish translators with strong expertise in the translation of Market Research materials
working from and into Turkish to translate a new project? All our translators are native in Turkish and we have
senior experience in Market Research translations. Get a quote
Find out why we are the preferred Turkish LSP of big name firms for correct, fast market research translation services to and from Turkish backed by specially picked and elegant Turkish translators in this branch of industry.
Turkish Language Professionals
Perfect Turkish translation services for your brand
We help many market research companies keep in touch with new markets in Turkey and thousands of valuable customers by localizing their key messages into Turkish. Proven past performance in market research translation to and from Turkish has provided us with complete awareness of this domain.
Our Turkish linguists not only know the automotive branch of business, they too have strong well-versed qualifications in taking care of companies and individuals.
Years of Experience in Turkish Translation
We enable the delivery of your Turkish language translation projects.
Turqualist has the resources to accomplish immediate translation from and to Turkish and quick supply for your urgent market research tasks and are able to keep pace with nearly any time-limit, no matter how stringent. Our effective crowd of Turkish language professionals in the market research business line have vast skill in various subject fields of this industry domain.
Easy and Fast
We provide a broad range of language services in order to back our clients communicate with the Turkish market. With proven reputation in translation to or from Turkish, it's little wonder Turqualist is the decision for global companies showing up in a diversified array of industry fields.
Get Comfortable with Us
Our translation services to or from Turkish are delivered by a highly placed team of eminent, and native Turkish language professionals. At Turqualist, we help worldwide businesses of no matter how large or small extend to the Turkish target people through our first-rate Turkish language services.
Accurate and To-the-Point
All our Turkish language translators are designated for Turkish translation job orders subject to your personalized needs. They merely work into their native languages to make certain your translated files feel like original and transfer your ideas as you had produced them yourself.
Who trust our market research translations into and from Turkish?
Specialized Turkish translations engineered for your market research business
Specialist Team of Turkish Linguists
Powerful businesses communicate in Turkish like their audience in Turkey
Turqualist is a renowned provider of translation services to Turkish. Our brilliant Turkish translators are designated for their detailed practice of the market research terminology and are native to the Turkish language. Turqualist's specialism in Turkish translation and localization services is the first choice, then reach us today to see how we can start to assist you overcome Turkish language impediments between your business and your target customers.