Turkish Translations for the Tourist Industry
Tourism Translations from leading Turkish translation agency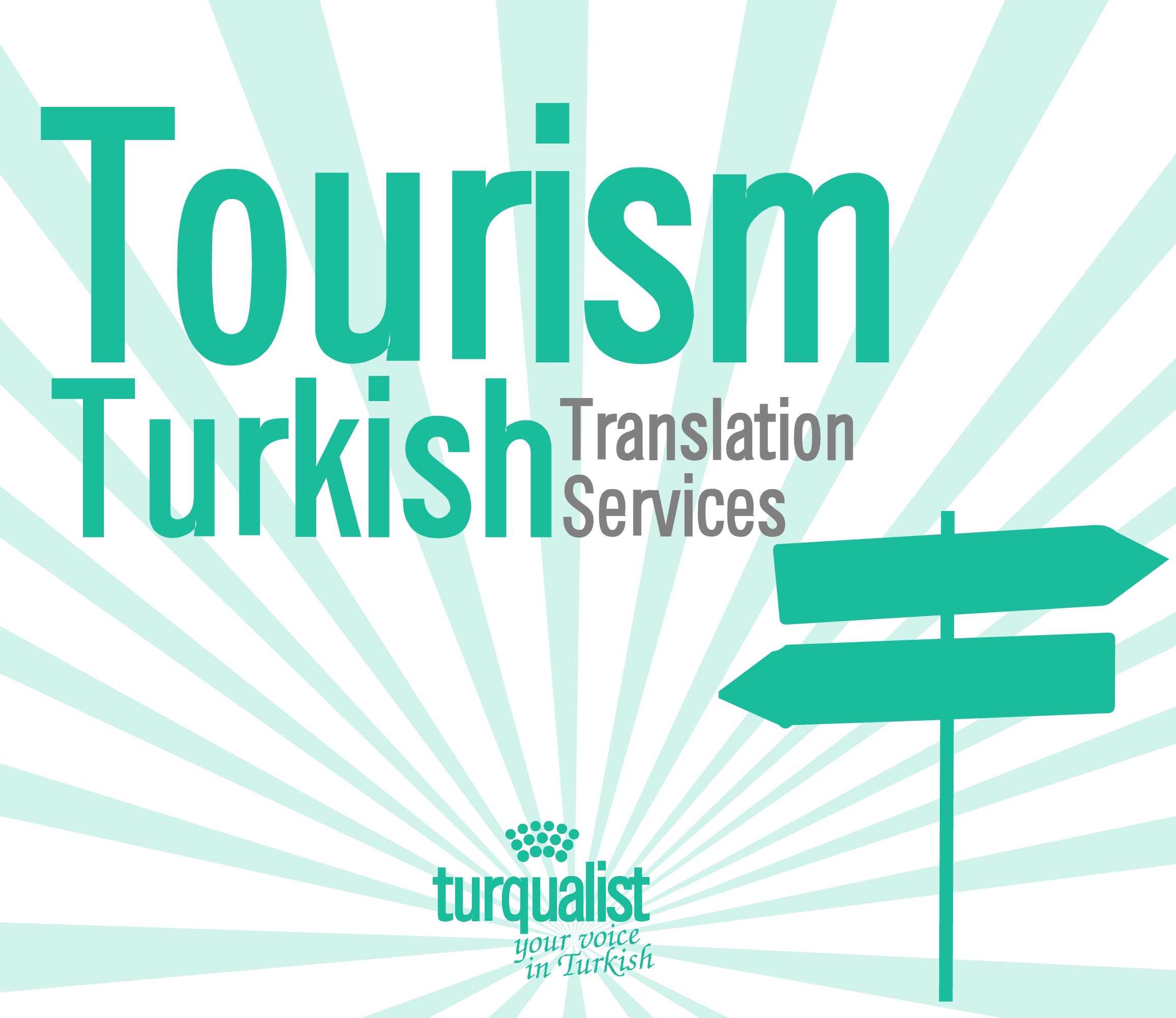 Turkish translation service is a very invaluable plus available to you when your company targets to succeed in the Turkish travel and tourism marketplace. Turqualist helps the major-league travel and tourism firms keep in touch with new markets in Turkey and tens of hundreds of profitable customers by localizing their commercial messages to or from Turkish. Unequivocal past performance in tourism and travel translation services from and to Turkish has provided us with perfect knowledge of this domain.
Turqualist is a Turkish translation and localization services solution partner with a professional distinction all around the world. Our Turkish language translators not only understand the tourism sector, they too have smart relevant qualifications in supporting companies and organizations. We have complete specialism in translating documents such as travel magazines, restaurant reviews, travel catalogues, menus, tour and holiday guides, brochues, websites and many more.
Call us today at
+00-90-212-385-0092

or Email us at

info@turqualist.com

Looking for a reliable and top-rate Turkish translation company experienced in Tourism and Airlines translations?
Rest assured. Turqualist is a world leader in professional Turkish translation services. Get a quote
Turqualist is a premium supplier of translation services to Turkish. We assist brands of of all sizes and sectors reach the Turkish audiences using our valuable Turkish translation and localization service.
Translators for the Travel Sector
Travel and tourism expertise in Turkish Translations
Turqualist's powerful crowd of Turkish translators in the tourism and travel sector have striking skill in versatile disciplines of this business field. To provide precise tourism translation from and into Turkish for our global customers, we only make use of knowledgeable Turkish professionals with extensive topic competence and a thorough grasp of specific tourism terminology. The big brand travel and tourism firms believe us to serve them in excelling the hard times in expanding their business in the Turkish market.
Our translations from and into Turkish are trusted by some of the big-name brands globally. Find out why Turqualist is the favorite Turkish translation partner of recognized travel and tourism businesses for precise, time-sensitive tourism translation service to Turkish, backed by specially handpicked and excellent Turkish linguists in the sector.
Our skilled Turkish translators are picked for their extensive expertise of the specialized terminology and are native speaker of the target language.
Specialist travel and tourism translators
Travel, Tourism and Hospitality Turkish Translation Services
We have delivered Turkish language services for the tourism and travel industry since 2005, creating synergetic relations with the largest clientele. We are established as Turkish language translation professionals within the tourism and travel business line and we are very proud of working with the largest clients all around the world in diverse Turkish language services projects of this domain.
We provide a wide array of Turkish translation services to back up our clients keep in touch the Turkish market. With broad experience in translation from and into Turkish, it's no surprise that Turqualist is the choice for worldwide customers representing a diversified spread of business sectors.
Travel & Tourism experts
With Turqualist, your Turkish translation task will be carried out by a careful Turkish linguist who is adequate in both the source and target languages of your content and with that said, is expert in the tourism and travel business.
meeting tight deadlines
Turqualist has the capacity to provide immediate translation from and into Turkish and expelled supply for your instant Turkish translation jobs and is able to catch almost any target date, no matter how narrow.
Overcoming Language Barriers
Our practice in professional Turkish translation services is the finest, so get in touch with Turqualist now to learn how we can start to back up you hurdle Turkish language barriers in between you and your target audience.
Who trust our Turkish translation services in the tourism and travel industry?
As Turqualist, we are an able, ambitious and trusted Turkish language solution supplier across the world and with bright business volume across Europe and Americas.
Travel, Leisure & Tourism Translation Services to and from Turkish
Turkish Translation Services for the Travel and Tourism Sector
Our translation and localization services from and to Turkish are finalized by a high-ranking group of expert, and excellent Turkish language translators. Do you wish your company to display in Turkish speaking markets? Making an impact in the Turkish markets will give the returns you desire. Our Turkish business translation ability can push your global appearance toward impressive and undiscovered lands. If your business has a presence in Turkish speaking marketplaces, it may most likely be coping with firms in Turkish language. As a result, it is critical for the preservation of your company interests that your selected Turkish language services provider holds ability to evoke solid awareness in the Turkish tourism line of business. Provided your enterprise is watching to grow in the Turkish markets, there will very likely be hard times that Turqualist's travel and tourism translation service into and from Turkish can back up your company to avoid.
All our Turkish translation people are designated for Turkish translation job orders subject to your characteristic demands. They only ever work into their mother Turkish language to ensure your translated Turkish documents look as good as it read and communicate your information just as you had written down yourself.
For additional details on our excellent tourism and travel Turkish language services, reach Turqualist by sending an email to info@turqualist.com or use our quote form and we will return in less than an hour!